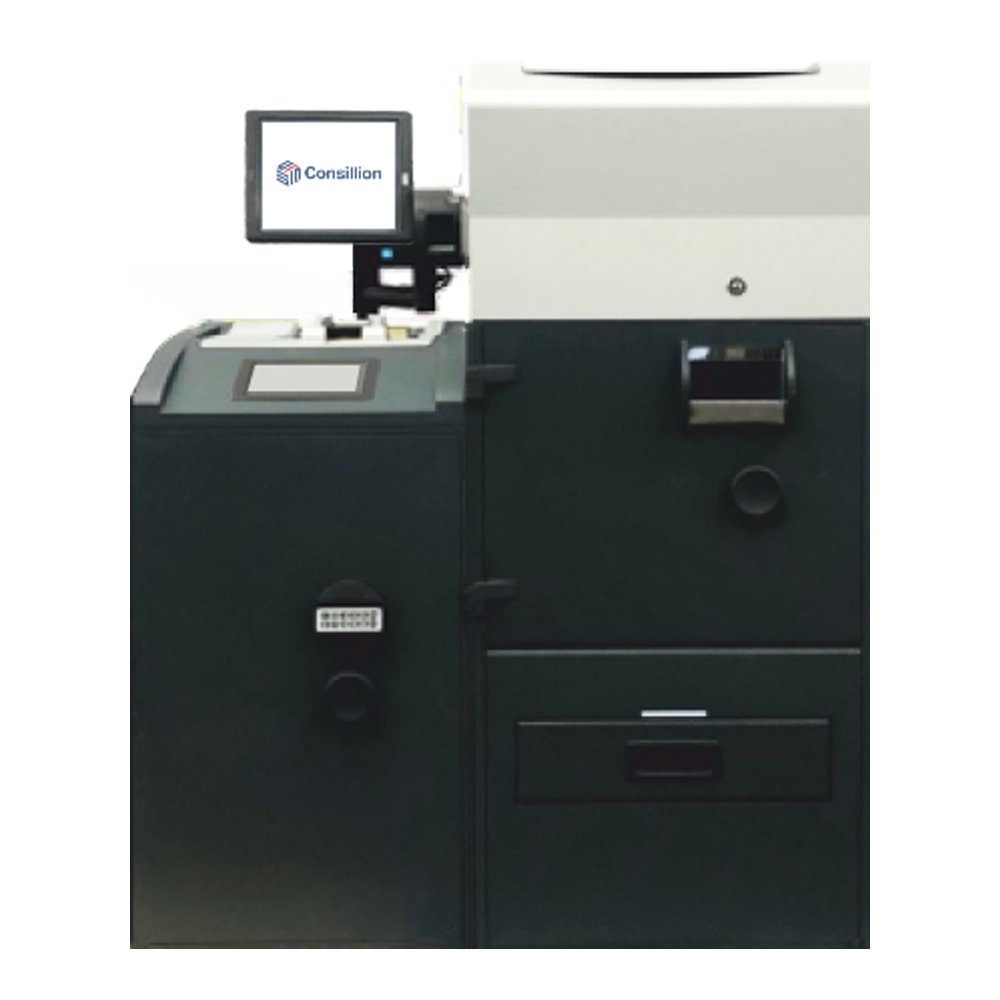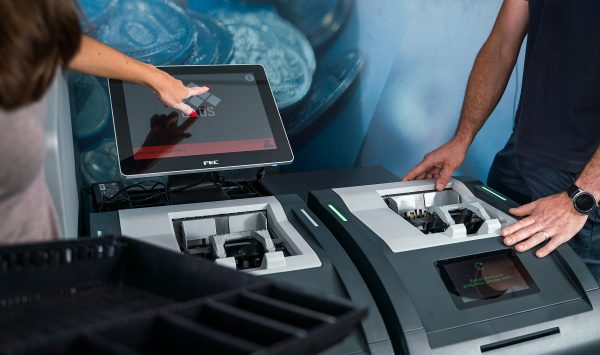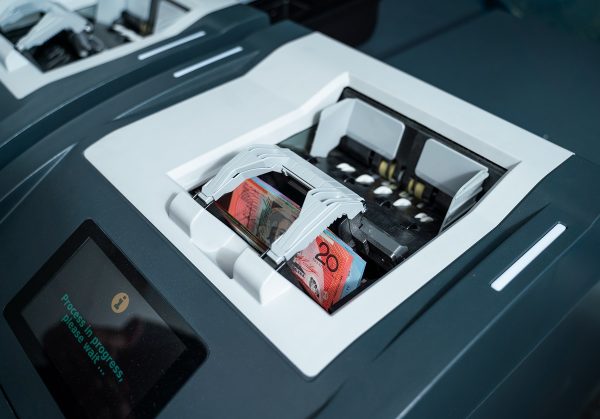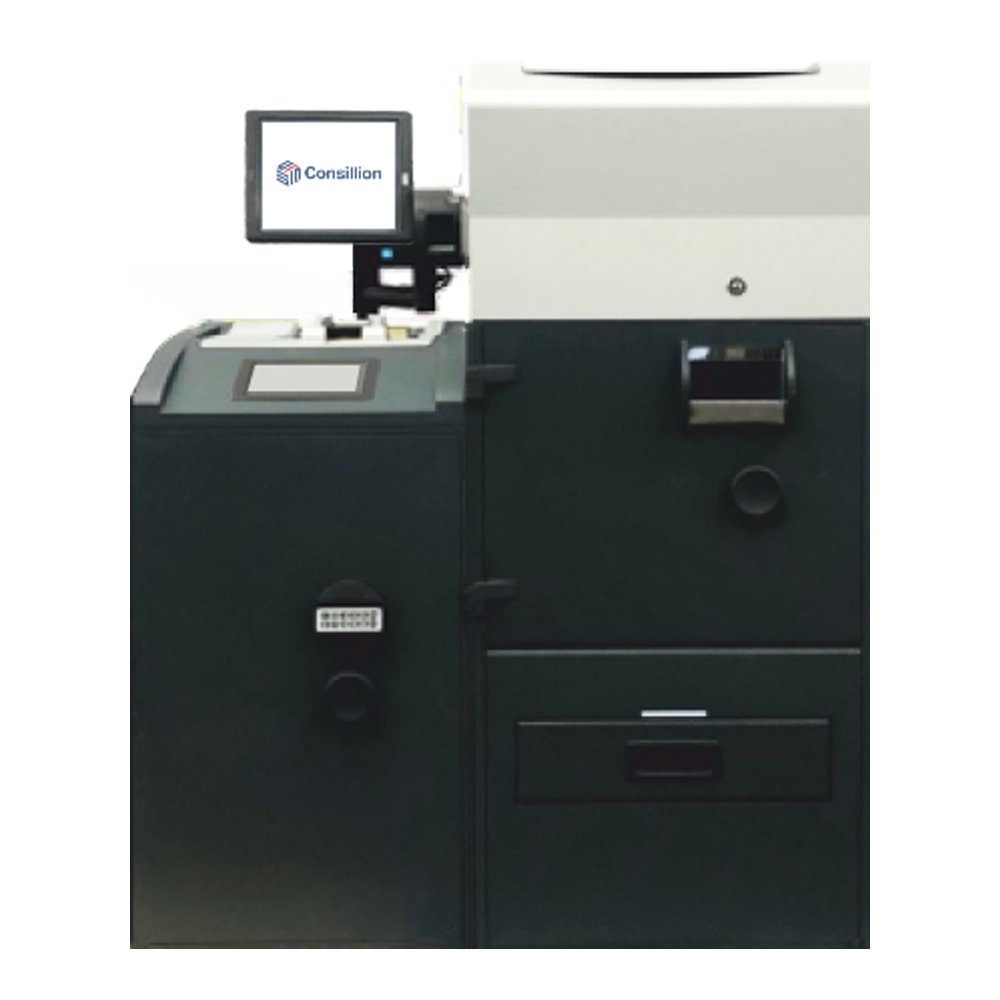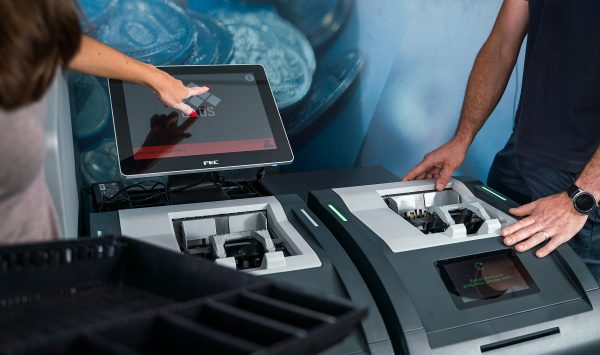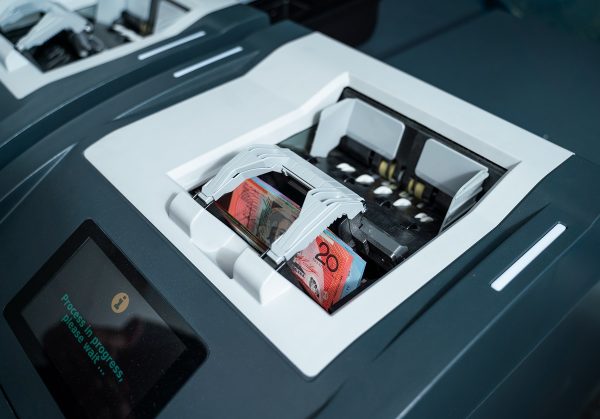 AST9000 + CDS803
Back-Office Cash Recycler
The AST9000 + CDS803 solution is a completely integrated 24/7 self-service cash recycling solution for busy cash office environments. It automatically counts, sorts and stores cash, logs the transaction, prints a receipt, and resets for the next operation within a couple of minutes. Perfect for venues with large cash volume and looking to reduce manual cash handling, this solution increases efficiency, and staff flexibility by enabling a faster, more efficient cashier routine.
Coin and note deposit and dispense (recycling).
The ability to dispense cash as per float requirements into the till itself (subject to confirmation of the venue's till layout).
The ability to dispense coins and notes upon request by authorised operators or in exchange for large denomination banknotes – functioning as a change machine throughout the day.
The ability to receive and process end-of-day deposits of coins and notes – storing the deposited cash in a safe-graded storage module.
Log each transaction by date, time, operator ID, and amounts by denomination.
| | |
| --- | --- |
| Weight | 970 kg |
| Dimensions | 915mm (W) x 1020mm (D) x 1100mm (H) |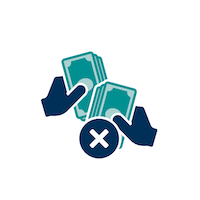 Eliminate manual cash counting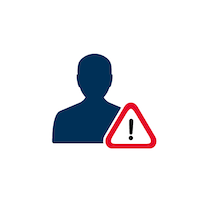 Eliminate cash errors and shrinkage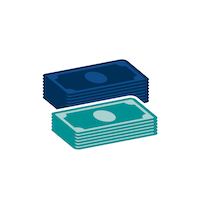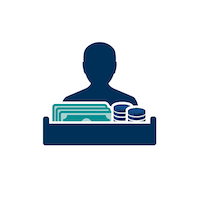 Reduce time in cash preparation at the start of day or shift change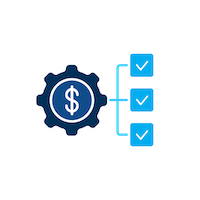 Reduce time for end-of-day reconciliation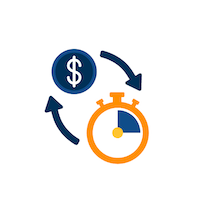 Reduce time when balancing or refloating your ATM and CRT
Software
Full visibility of cash, anytime, from anywhere
Cloud-based user-friendly dashboard that offers full tracking, reporting and monitoring capabilities. Compatible with our Smart Deposit devices and Cash Recycling machines.
Real-time cash visibility across the venue/s
POS transaction report and reconciliation
Discrepancy investigation and alerts
Machine monitoring and reporting
Banking and CIT Management, and cash replenishment
Optimise cash levels by monitoring cash usage and movements.
Contact Us to Book a Discovery Call Today