Cash In Transit Providers
Self-Service Solutions
At Consillion, we believe that ensuring that Retailers have easy and convenient access to cash services is a critical factor in preserving the acceptance of cash payments within their community.
Studies report how bank closures heavily affect the provision of cash services to local businesses. As accepting and managing cash becomes too costly or difficult to obtain, an increasing number of Retailers are choosing to go 'card-only', accelerating the shrinkage of cash circulation.
Our self-service solutions allow Cash In Transit Providers to step in to make cash easy again for Retailers, bridging the gap between supply and demand.
Thanks to our devices, Cash in Transit Providers can automate and optimise their services, shifting from a store-by-store cash collection/delivery model to a network of centralised on-demand solutions deployed in high-density locations such as high streets, shopping centres and airports, where dynamic pick-ups and deliveries are enabled by a proactive monitoring system. This allows Cash Management Providers to reduce operational costs, meet customers' needs and preserve the (cash) ecosystem.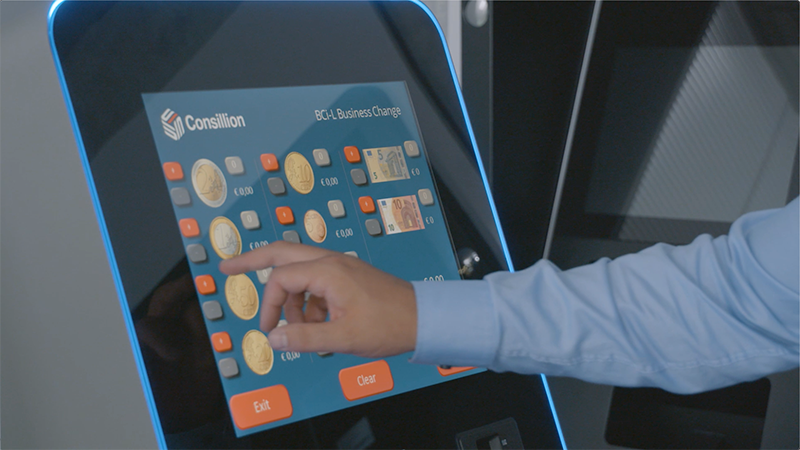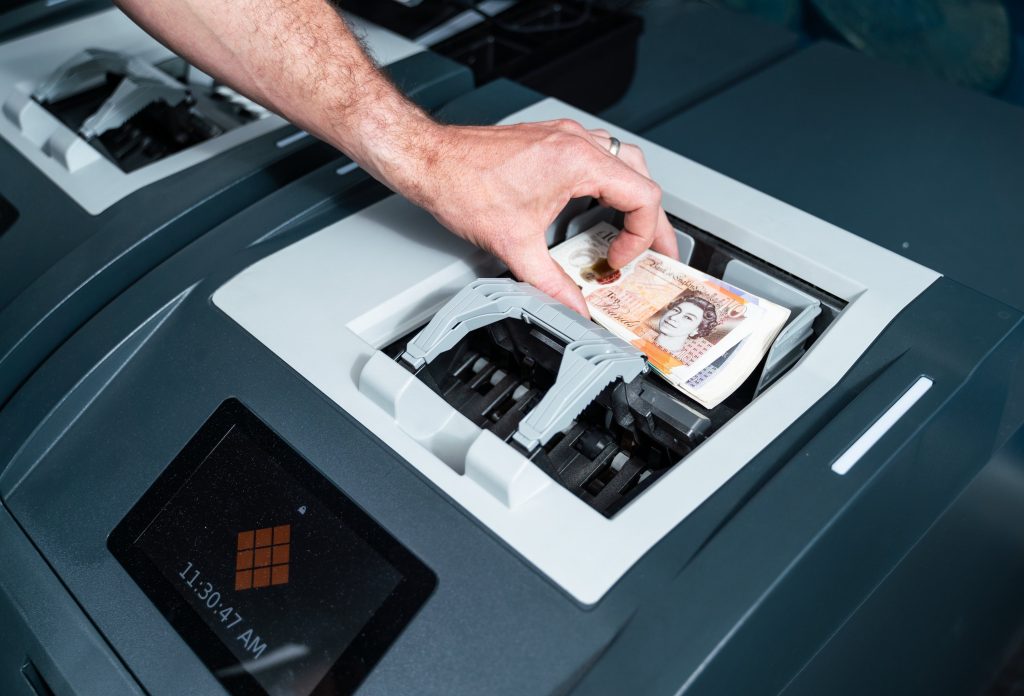 Cash Recycling Solutions
Cash Recycling solutions deployed by Cash in Transit providers as part of their services to Retailers have been a great success in Australia, South America and a growing number of European countries.
Bundling up the deployment of a cash recycler with the regular CIT service offering allows CIT Providers to build recurring revenue and provide added value while attracting/retaining customers that would otherwise be at risk of switching providers or seeing their need for CIT services reduced by the decline of cash payments.
Cash recycling enables Retailers to re-use the cash left in the tills at the end of the business day to dispense floats the following morning, with all high-value notes sent to a banking module that the CIT will access upon reaching set capacity thresholds. Each transaction is logged in detail, and with integration into the POS system, cash is fully reconciled at any given moment.
The Consillion Group has a long-standing experience with this new model and several case studies of the benefits for both Retailers and CITs.
Please discuss with our team if you want to gain a competitive advantage and join this successful model using our proven solutions and expertise.
Cash Deposit Solutions
Leading Cash in Transit providers are joining the trend of bundling up the deployment of cash deposit solutions to their regular CIT service offering. Retailers go through a cash usage analysis with their consultant and pick the suitable cash deposit device for their needs, whether a small smart safe to be installed at the Point of Sale or a larger Smart Safe at the back office.
Using a Cash Deposit Solution to bank their till skims and high-value banknotes, often with same-day-credit and the contents of the safe indemnified by the CIT Provider, allows Retailers to:
Reduce their CIT costs while guaranteeing recurring revenue to their Providers.
Secure cash immediately for peace of mind and quickly turn cash into banked working capital.
Enjoy the benefits of detailed reporting, such as visibility of cash, accountability of staff and easy end-of-day reconciliation.
Be aware of counterfeits at the point of entry, using the device as a banknote checker (Smart Safes deployed at POS)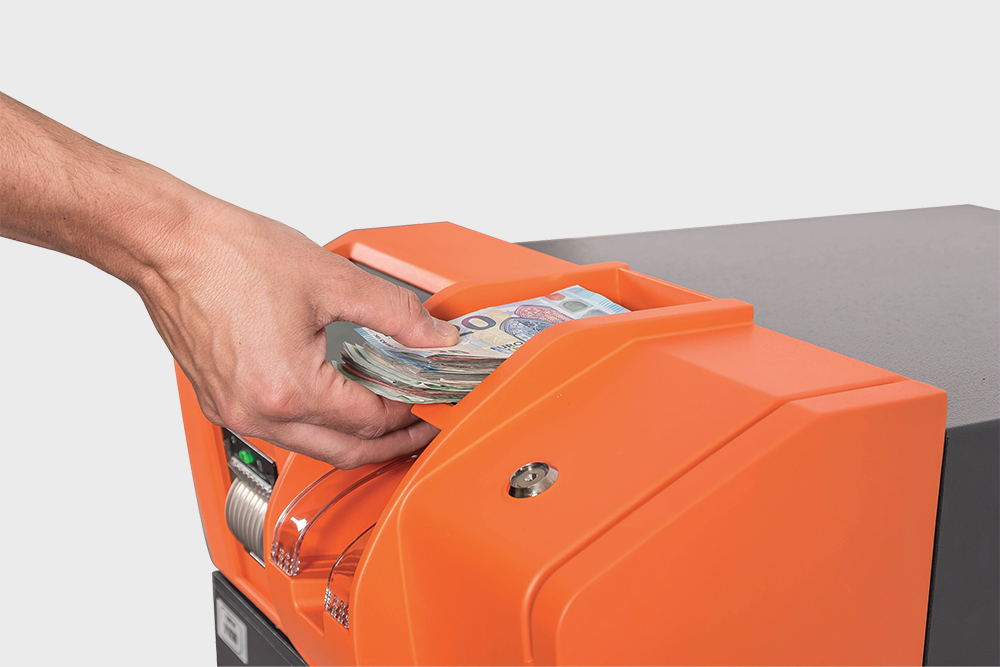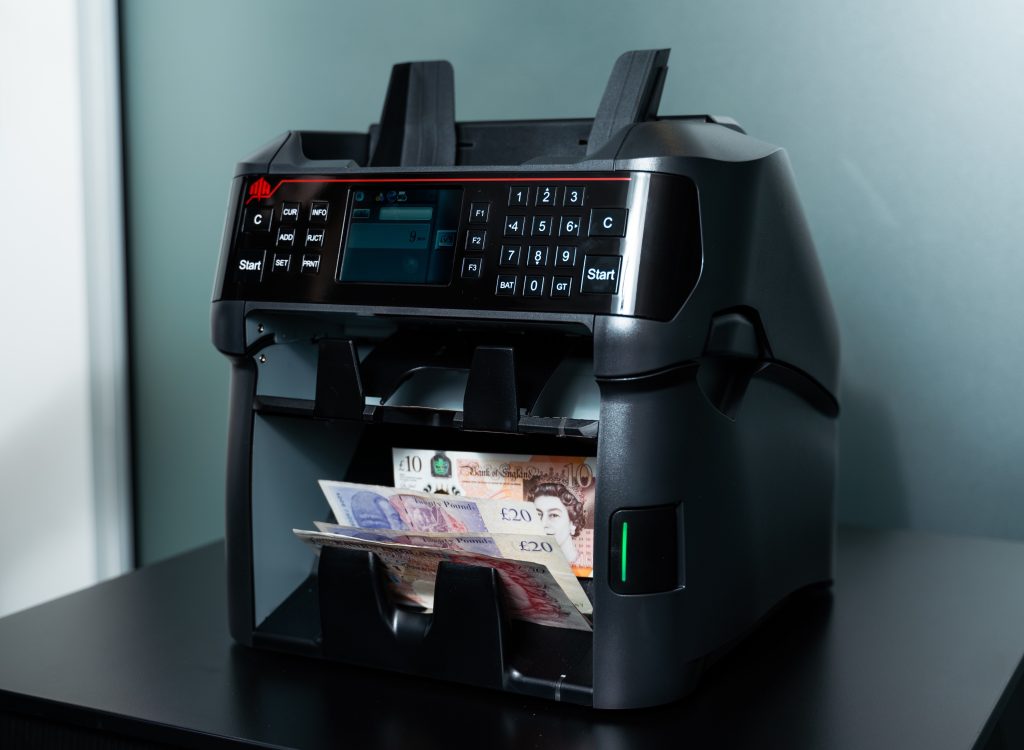 Desktop Solutions
During our longstanding partnership with major players in the Cash Management industry, we have built a comprehensive portfolio of tried and tested, high-performance and heavy-duty desktop solutions sourced by best-in-class suppliers and featuring the latest in product design and sensor technology.
Our range includes:
Multi-pocket note sorters with ECB-approved counterfeit detection (up to 16 pockets)
Fast and reliable bulk coin sorters with large deposit trays and industry-leading accuracy
With hundreds of units sold across our markets, we have a strong track record of finding fit-for-purpose solutions that guarantee speed, accuracy, reliability, and longevity to some of the busiest and most advanced Cash Processing Centres in the world.
Cash Packaging Solutions
Our Australian branch has decades of experience supplying large-scale Cash Packaging Solutions to the Cash Management Industry, including the Royal Mint.
Our EMEA and Americas enterprise has decided to focus on a highly selected product to complement our Self Service range, particularly our Coin Deposit and Business Change solutions.
The decline in cash circulation is turning the minting of new coins into an expensive exercise without tangible benefits, especially when studies show considerable coin holdings in community households.
Our CDi-L solution is ideally positioned to collect coins from the public, which are then processed and wrapped by the WR500 solution to be redistributed to Retailers via our Business Change Solutions.