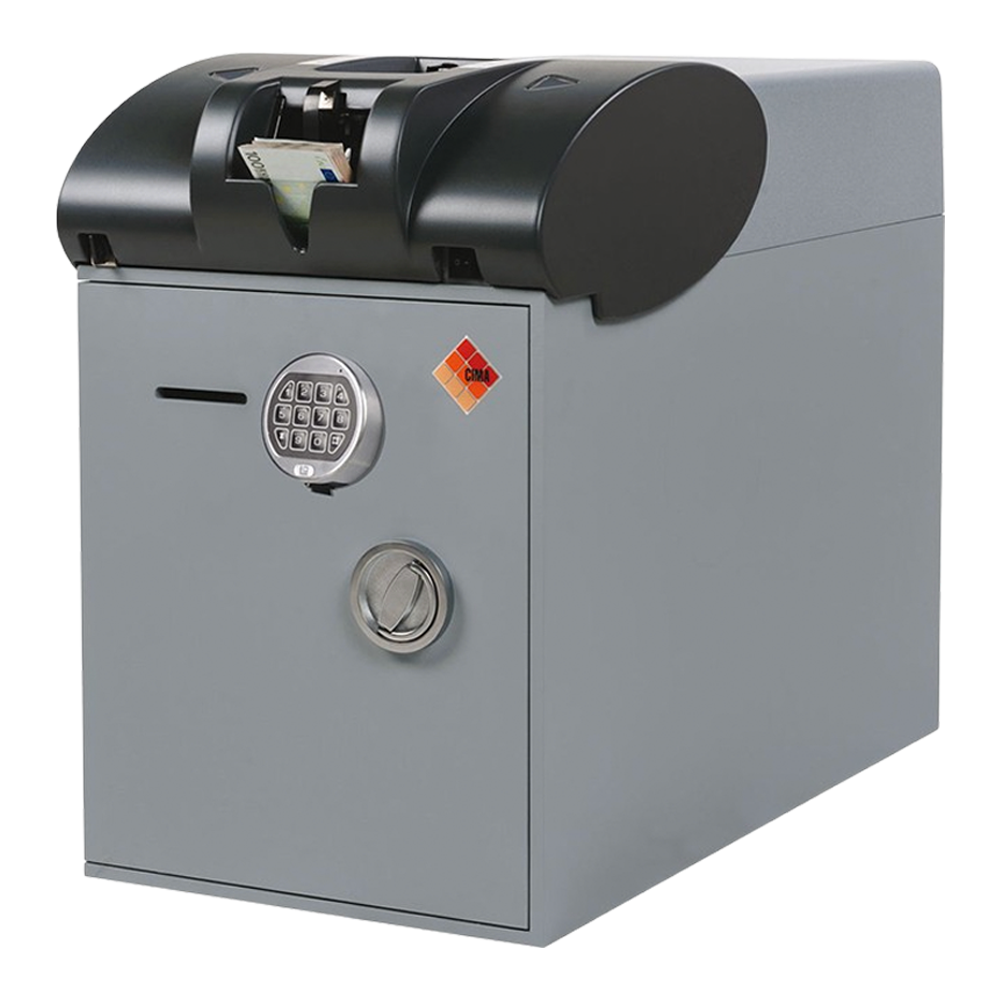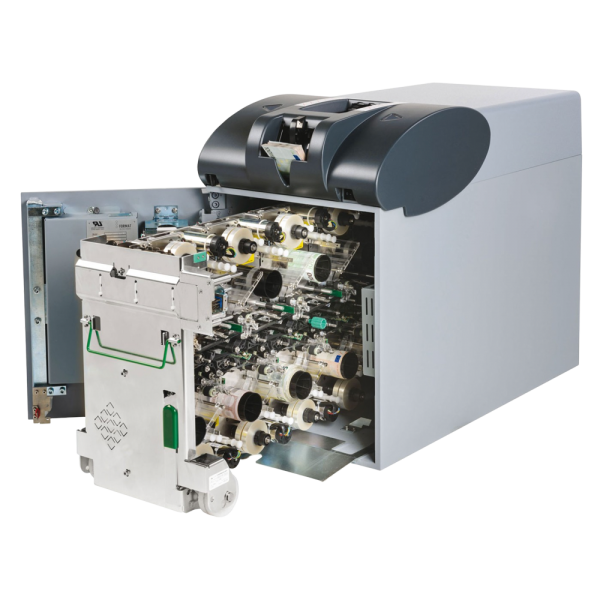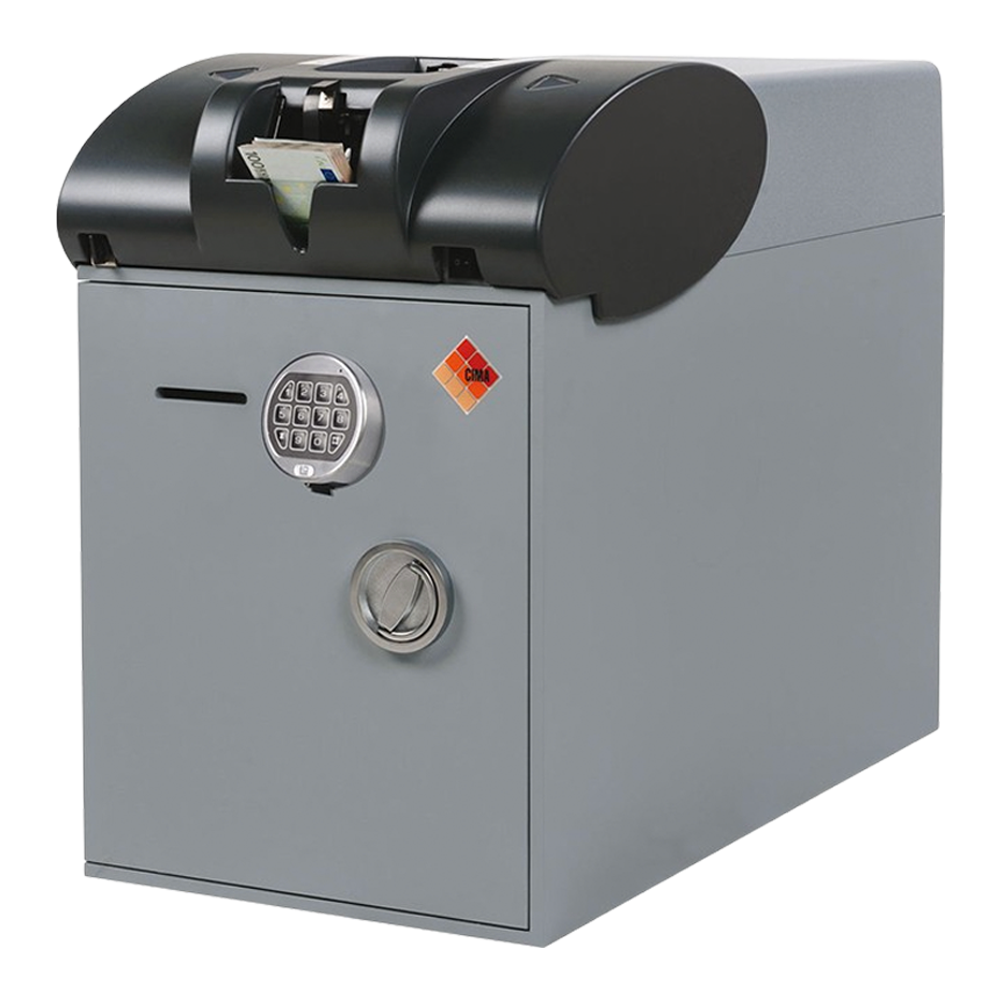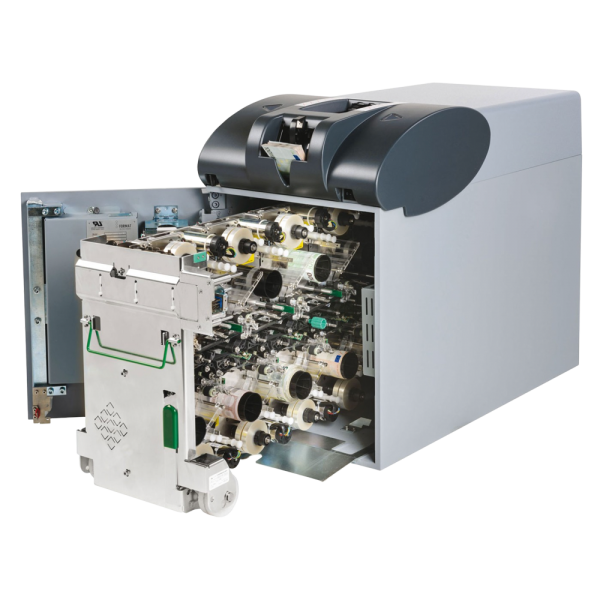 AST7000
Banknote Recycler
The AST7000 is a high-capacity banknote recycling unit with the ability to integrate with monitoring, reporting and gaming systems. Designed to guarantee speed, accuracy and durability with high volumes of cash, the AST7000 handles the validation, storage, and dispensing of banknotes through one input pocket, offering full security and protection against theft and hold-ups. Robust, reliable and proven in the marketplace, the AST7000 is the recognised standard in cashier and back office management for the hotel, club and gaming environment. Its ability to store 5000+ notes in 8 recycle drums puts it in a league above every other cashier dispensing and deposit devices currently on the market.
Counts and dispenses banknotes at a speed of 7 and 6 banknotes per second, respectively.
BV 5000 sensor employs the most advanced banknote recognition technologies – magnetic, infrared, fluorescence, ultraviolet, and visible light.
C-Link software allows for remote monitoring and management of the device in real time.
Time delays on payouts provide an effective deterrent to potential armed theft and hold-ups.
Can be used in conjunction with EFTPOS machines, providing cashier-assisted functionality and reporting.
When paired with the RCS coin recycling system, the series takes only minutes to complete float preparation and process end-of-day takings deposit, saving time and reducing HR costs.
For ease of access, the frame has been conceived in a way that it can be completely removed therefore, maintenance can be performed without interrupting the teller's normal operations.
| | |
| --- | --- |
| Weight | 165-480 kg |
| Dimensions | 860-1000mm (W) x 440-495mm (D) x 670-737mm (H) |
Reduce manual cash counting
Automate all cash transactions at the register or Self-Service
Automate all cash transactions at the register or Self-Service
Software
Automate all back-office cash handling tasks
Back-office note and coin recycling solutions designed to be implemented at the store back office or at the service desk.
It allows operators to dispense personalised floats, change, and deposit end-of-day takings in just seconds.
It automatically counts, sorts and stores cash, logs the transaction, and prints a receipt.
Ideal for retail environments like supermarkets, pharmacies, convenience stores, hardware stores, and fashion/apparel with higher cash volumes.
Contact Us to Book a Discovery Call Today