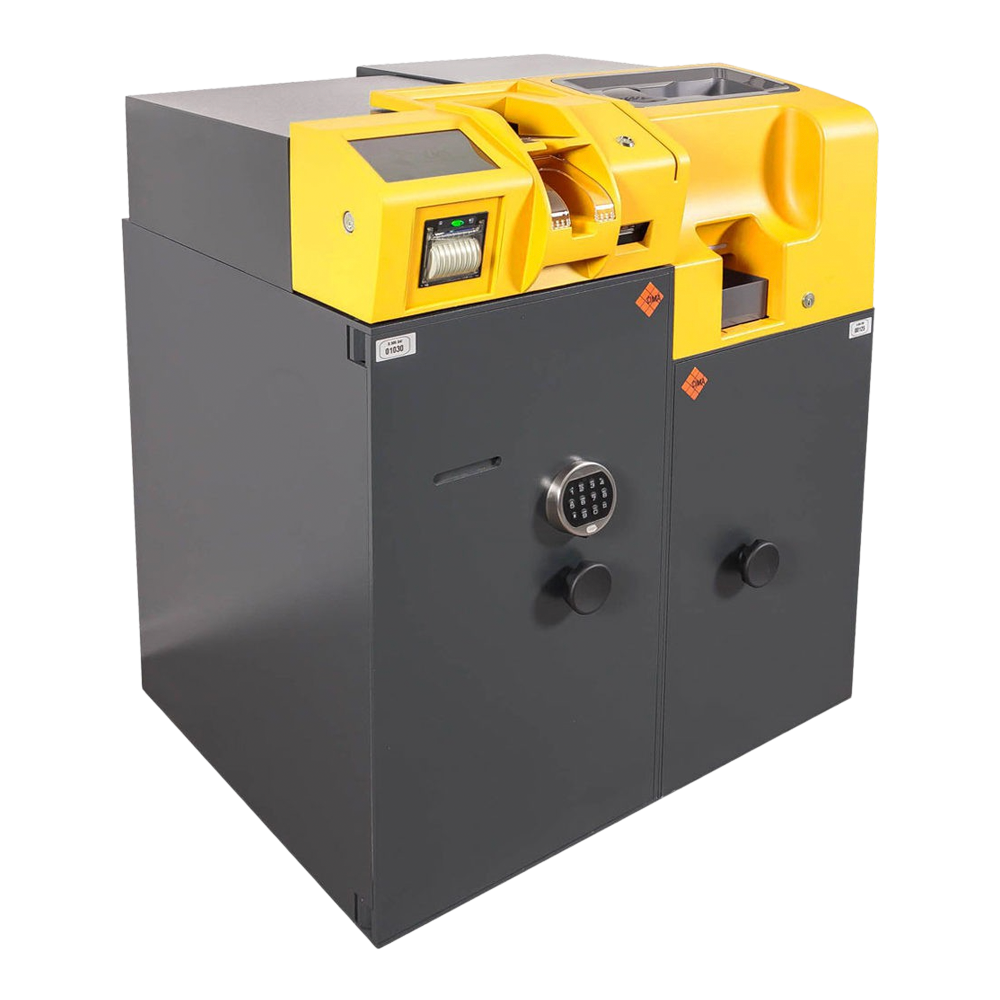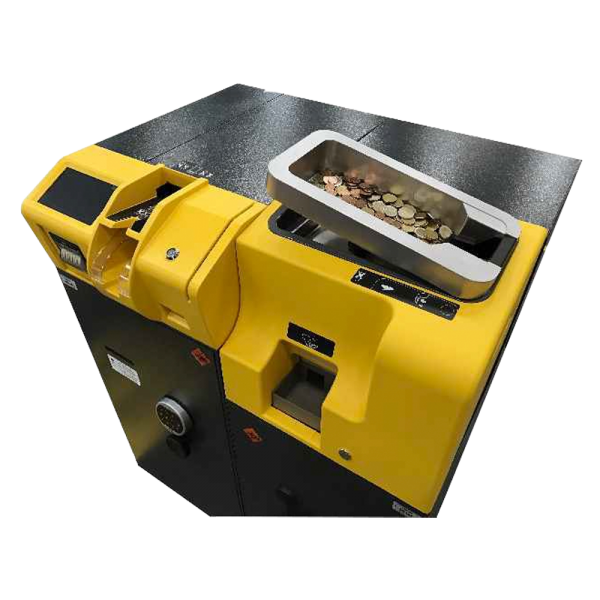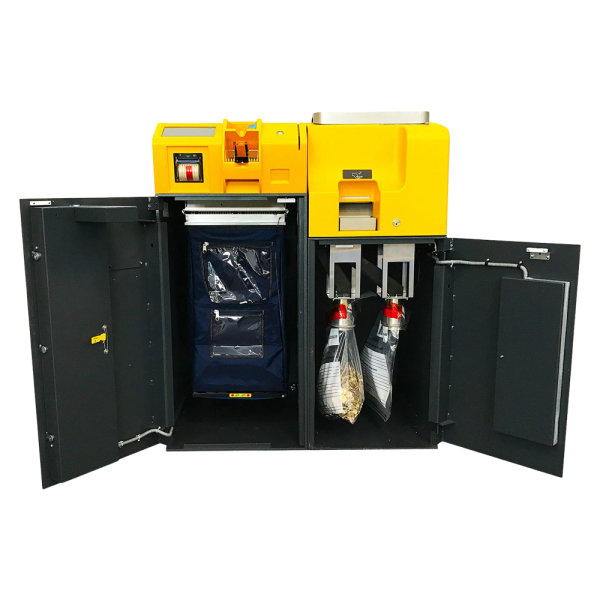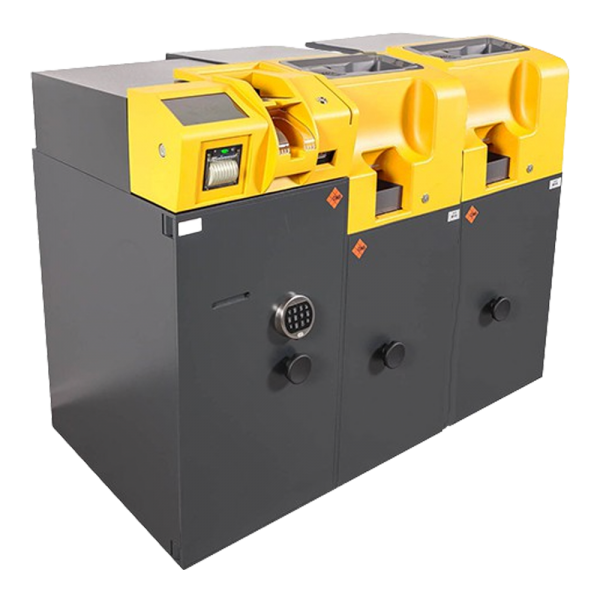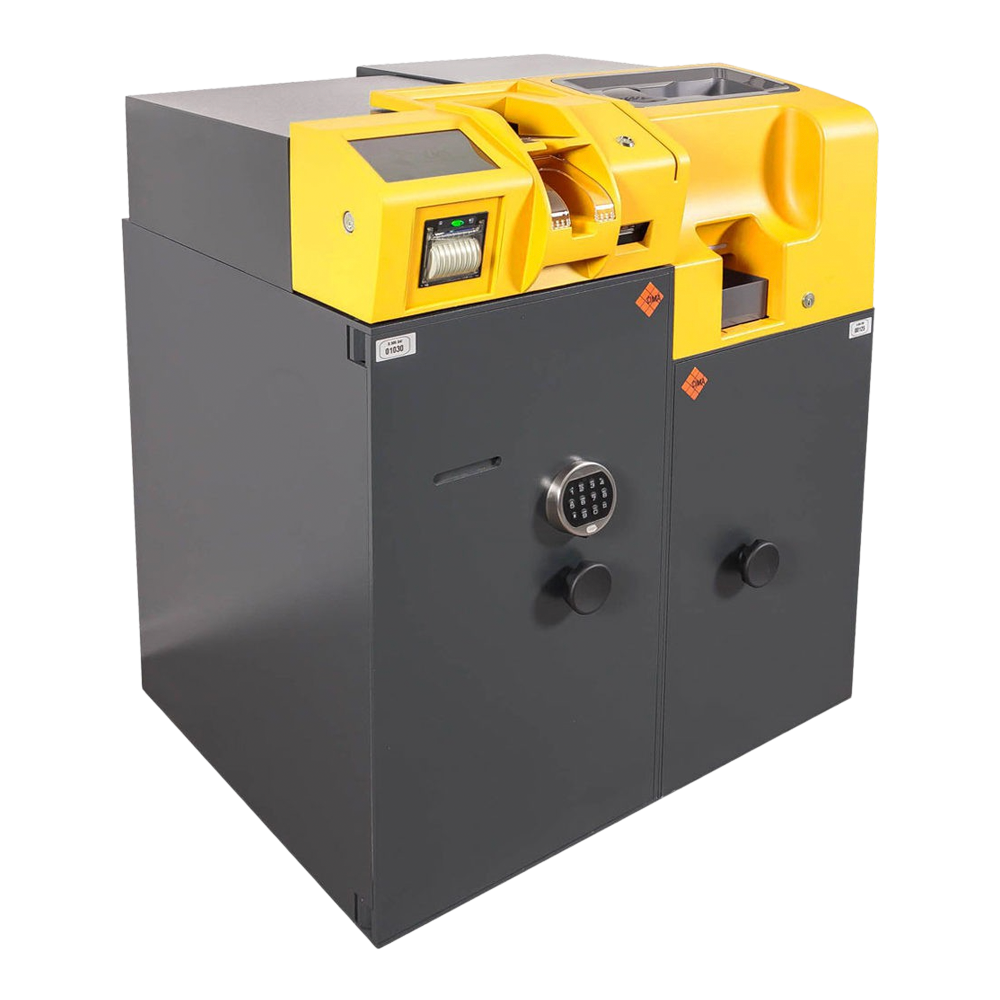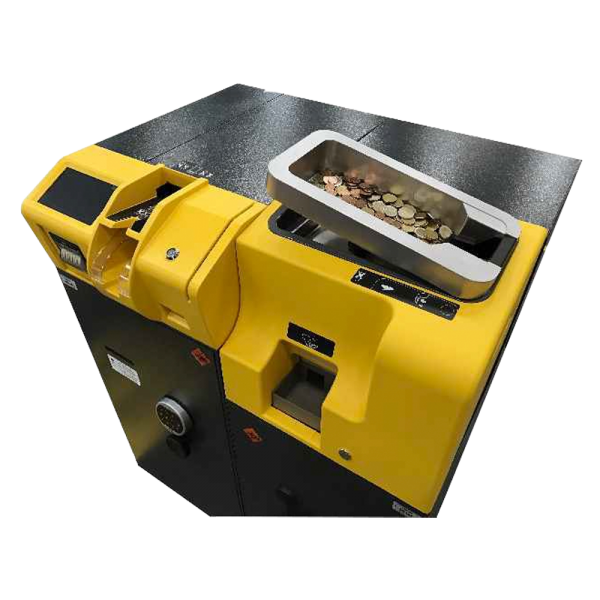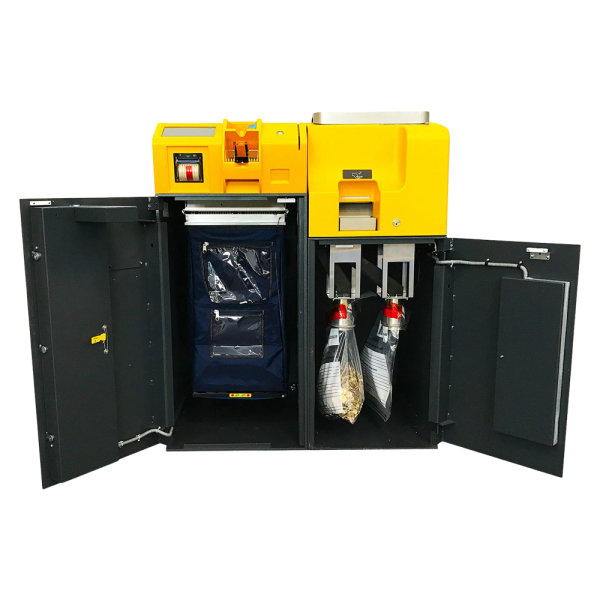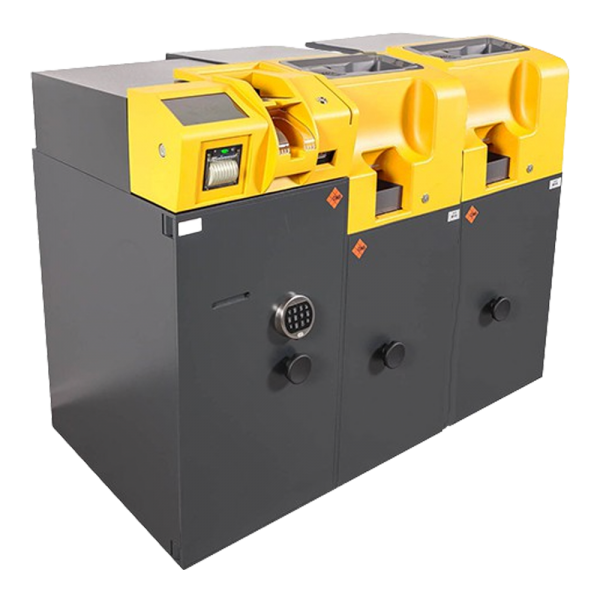 CDS801 + SDM500
Self-Service Cash Deposit Solution
The CDS801 + SDMS00 solution is an integrated cash deposit solution designed for medium-high volume depots looking for reliability, ease of use and a significant reduction of the cost of cash. Characteristics of this solution are the high capacity, the compactness and the high performance. The possibility to choose among different kinds of deposit solutions makes it the more versatile solution in its range, meeting the most diverse needs of both the customers and the CIT.
CIMA patented note validation module and coins sensors.
In built touch screen or predisposed to fit a PC touch screen and a printer.
Each driver's deposit is logged and can be easily reconciled against ticket sales data.
Coin storage options include:
– 1 or 2 plastic bags, with capacity up to 15 kg each (consumable);
– 1 or 2 canvas bags with capacity of up to 15kg each;
– Coin trolley holding up to 30,000 coins;
Note storage options include:
– Heat-sealing bag with capacity of up to 3,000 notes (consumable);
– Free-fall heat-sealing bag, capacity up to 8,000 banknotes (consumable);
– Canvas bag with capacity of up to 10,000 notes;
Reduced CIT costs associated with frequency and length of visits.
Full transparency of cash and considerable savings in costs and resources.
The UL291 note safe is accessible via digital lock. Single or multiple codes can apply with time delay.
| | |
| --- | --- |
| Weight | 380 kg |
| Dimensions | 685mm (W) x 878mm (D) x 1045mm (H) |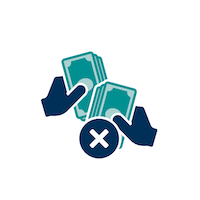 Eliminate manual cash counting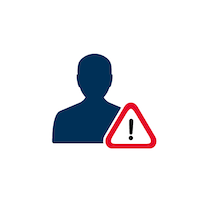 Eliminate cash errors and shrinkage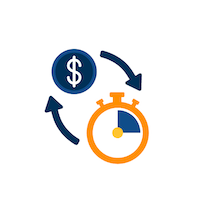 Save time in the back-office
Software
Full visibility of cash, anytime, from anywhere
Cloud-based user-friendly dashboard that offers full tracking, reporting and monitoring capabilities. Compatible with our Smart Deposit devices and Cash Recycling machines.
Real-time cash visibility across the venue/s
POS transaction report and reconciliation
Discrepancy investigation and alerts
Machine monitoring and reporting
Banking and CIT Management, and cash replenishment
Optimise cash levels by monitoring cash usage and movements.
Contact Us to Book a Discovery Call Today